Super Wings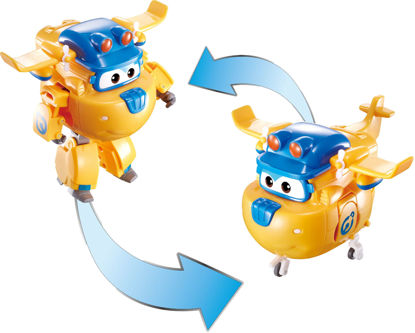 Super Wings Transforming Character Constr. Donnie
Transforming Build-It Donnie transforms from toy airplane to bot in just 10 easy steps Also has real working wheels.
Wearing his Build-it Buddies attire, Donnie is a genius when it comes to inventing things to solve problems on the hit preschool Super Wings show.
In Season 3, Donnie heads up the Build-It Buddies Team. Known as the engineer of the Build-It Buddies team, Donnie is loyal, good natured and with his tool kit, he can fix almost anything
This 5 inch Transforming Build-It Donnie is made for Preschool Super Wings fans age 3 years and over. No batteries required.